Learn below how TVVS is different from other services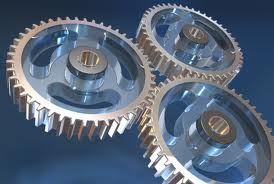 We want to treat you in a partnership and we endavour you to get excellent service and good quality at a very reasonable cost. We are much more transparent about our quality and patient satisfaction than many other UK providers. Read here for our patient satisfaction data over the last 3 years.
Option 1: Book an appointment, online or over the phone, for an assessment at the clinic.
Option 2: If you live further away we do not insist in an initial assessment at the clinic, but can provide a telephone consultation following the completion of our application form and the booking of an appointment, online or over the phone.

Please be aware, that we only can start working, when you have filled out the online application. You also need to attach a good photograph.
TVSS: Reasonable Transparent Fees And Charging Structure
As a general guide, most small lesions will be either £150.00 or £240.00 depending on size. If cutting and suturing is required it is usually £240.00, while simple skin tag type lesions are usually £150.00. Larger Cysts or Lipomas, anything in the face, or multiple Skin Tags, Milia or warts need more time and are charged in increments of £90 depending on complexity, i.e. £330 or £420. Lab investigations are now compulsory in most cases and offered at a not-for-profit rate of £75.00. We are keeping the price for a consultation reasonable at £60, so it stays affordable for most.
TVSS Fair Pricing indications:
Consultation: £60
Surgery:
£150 – small shave exision / skin tag etc
£240 – small lesion that requires excision and suturing
£330 – larger lesions on body and small lesions on neck / face
£420 – very large lesions or more complex lesions in the face that require time or skin flaps for large moles.
Lab costs: £75 – first lesion. £25 for any further lesion.
Multiple lesions are assessed individually, but due to time saving when doing them all at once there tend to be very significant savings!
Following the down-payment of £45 for a consultation you will be re-directed to a secure site, which asks you to complete the application and consent form. You will then either call us on 07973 66 33 55 or wait for our customer services manager Marianne to contact you.
No Insurance – Self Pay Only
Please be aware we are NOT dealing with any UK based Private Insurances. Any international insurance where the patient pays first and then claims back is welcome. This service is specifically designed for patients without private insurance or where the insurance does not cover cosmetic Minor Surgical Procedures.
We can provide a detailed invoice for £20-£50 depending on the time taken, alterations made etc.
Finally a few words of caution:
It is not always easy to be absolutely clear about a skin lesion through a picture. If we are not sure we may have to ask you to come for a consultation first.
We will carry out any diagnosis and surgery with great care and if we do not believe we offer the best service for your problem we will tell you so.
If we have any doubt about a skin lesion being cancerous during the consultation we will give you sound advice on how to proceed, but not do the surgery ourselves.
Although Dr Kittel is qualified to treat certain skin cancers he chooses not to treat skin cancers himself. He believes skin cancers should be treated in different settings.
If he cuts out a lesion that looks benign and it turns out to be cancer you may need further treatment.  Skin lesions are sent to a reputable lab for analysis.
* "Skin lesion" is the general description of any Mole, Lipoma, Cyst, Tag etc.