Face mole removal surgery
Face Mole Removal Surgery (= face lump / intradermal naevus) is in many cases straightforward. We can often shave them rather than cutting them out and suturing them, because face moles are moles that are located under rather than on the skin. Thats why they are often not brown, but white. Sometimes some of the brown colour can break throug. Sometimes, when shaved a flat brown / speckled mole can remain, but if bothersome this can also be removed.
What Is a Face mole (= face lump = Intradermal Mole = Intradermal naevus  = White Mole)?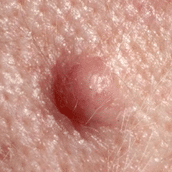 A skin coloured small face lump is usually an intradermal naevus. This is a mole is covered by variable amounts of skin. Sometimes the colour of the mole shines through, sometimes the skin looks white.
The term mole is very widely used and can include some skin tags as well as soft naevuses. Commonly, moles are darker than the surrounding skin  Classically, Moles are small patches on the skin, which can be flat or raised, that form due to collections of cells called melanocytes. Melanocytes produce the colour (pigment) in your skin. The scientific name for moles is melanocytic naevi.
Intradermal Naevi, which often look like a small face lump, have all the properties of moles, but they are basically raised and often camouflaged.
Example of our work: Removal of a complex face mole above the lip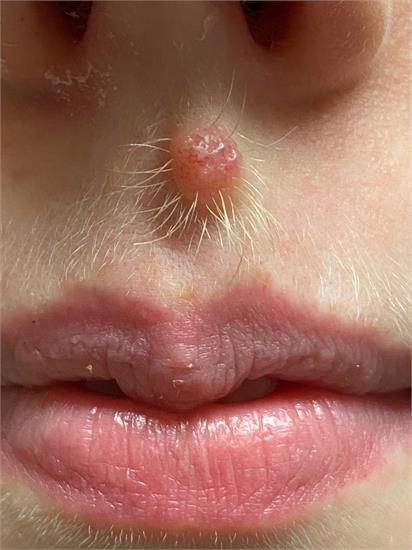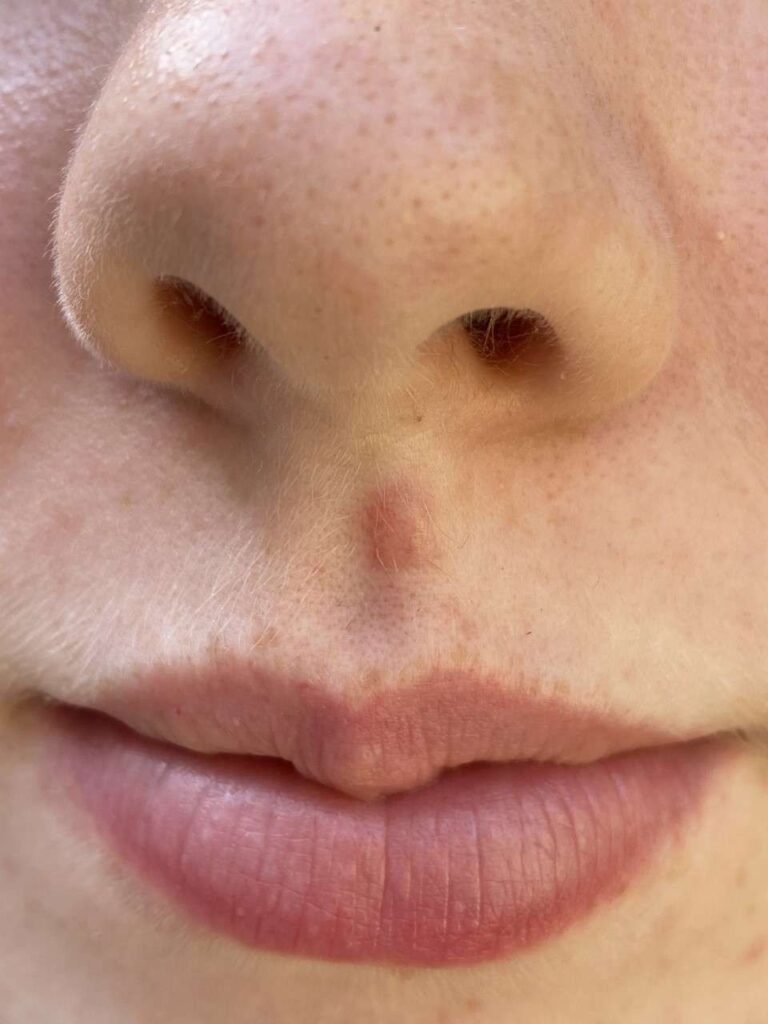 The example above shows a shave excision of a complex face mole above the lip on the fulcrum of a young lady. The challenge here was to remove the mole completely and retain the shape of the fulcrum. This shot is after 8 weeks. The redness will slowly fade over time and the shape of the fulcrum has been beautifully retained.