Find below clear, honest and transparent advice on our pricing structure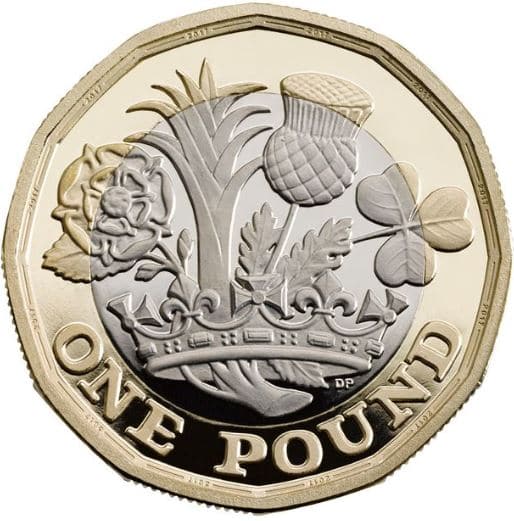 Introduction to the TVSS Price Guide
Below our up-to-date Price Guide for 2022. It is very important you read the price guide very carefully, because skin surgery is complex and not all lesions can be priced the same. However, we have tried to include most situations below and you should be able to get a pretty good idea of the cost. Please note, returning patients get the consultation with Dr Kittel for free. This also includes previous vasectomy patients, that paid for the procedure themselves.
Transparent affordable pricing is our mission
We are trying to be cost-competitive without impairing the quality of the work completed. TVSS is trying to reduce the cost of community Minor Surgery and be as transparent as possible. You will find few if any other providers that offer the same degree of transparency. You are unlikely to get  significantly lower prices elsewhere. To be transparent and avoid misunderstandings we need you to read and understand the information below in detail.
Please read the first three explanatory sections under "General Pricing Information" below. Also be aware a consultation at TVVS is held very low at £60. In fact you get a qualified doctor to give you a medical opinion as well as a comprehensive evaluation of the options for your removal.
Learn more about our Cancellation and appointment re-scheduling policy.
General Pricing Information
How to read pricing information
We display prices in the following format:
£235 / £175 / £25
The first figure (£235) is for the first lesion removed
The second figure (£175) means the £60 consultation fee has been removed from the price. We apply this reduction if you book your surgery within 1 month of the consultation. The second price is aways accurate for returning customers. See more under "consultation"
The third figure (£25) is for the removal of the second and all further lesions. The third figure also applies for different lesions (i.e. your first lesion may be a cyst, the second one a Lipoma, except for fixed price lesions)
General principles of price calculation
Fees quoted are for the actual surgery, doctor and nurse time, theatre time, materials and any follow up required, but not for suture removal. You can take off a discount of £60 for the consultation from the quoted fee above if you book within 4 weeks of quotation.

Fixed price surgery vs bespoke pricing
Fixed price surgery
There are many types of surgery we offer fixed prices for, because they are simple and rarely cause any problems. Examples are Lipomas on Arms and legs, abdomen, lower back, Xanthelasmas (cholesterol deposits on eyes), earlobe repairs, small skin tag removals, milia removals, wart removals, mole cut outs on body of a small mole (5mm and less), shave excisions body and usually also face, but not breasts. We price even larger lesions on the body extremely competitively.
Bespoke Pricing
Other lesions are more difficult and require more time, bespoke pricing and sometimes referral to a colleague (not always). Generally, we are much less expensive than private hospitals and I often say to patients we "charge hundreds, not thousands".
Examples are face based deeper lesions like Forehead Lipomas or deep Face Cysts. Lesions on the nose, breasts, deep lesions in the armpits, lesions on hands and feet (hand / foot surgeon), sometimes lesions on the shin. Deep lesions on the upper back are often quite challenging, especially large cyst. And giant Lipomas are also more expensive.
Why is it cheaper when I have more surgery?
The first lesion price contains a lot of the fixed costs the clinic has in welcoming you as a patient. We have to create a full patient record, keep it for 6-10 years, set you up for surgery, do your anaesthetic, write your operation report, pay for insurance, pay our overheads, pay for CQC etc etc. Subsequent lesions take significantly less time as you are already with us. This standard charge is £210 and included in the first lesion you remove with us. All other lesions are then charged at the third price in the row.

And finally…
Even we don't always get it right. If there are any inconsistencies on this website or on your quote, please let us know. But if the quote follows what it says on this page, then it is correct and a professional fee we cannot divert from.
Why is it cheaper to have more lesions removed?
Please be aware the quotes below do not contain the cost of laboratory examination which is often not necessary in Lipomas.
The first lesion is commonly 2-3 times more expensive than any further lesion removed in the same session. This is due to the fact that we have to calculate significant change over and documentation time. We have to pay for theatre costs, staff, insurance and keep every record for 6-10 years. There are many more associated costs.
The second, third and 4th lesion can be done straight afterwards and therefore the price is lower. An example is a Lipoma on the arm or leg.
How we calculate the price fo your quote (example of 5 Lipomas)
Typically a first Lipoma costs £250 Every further Lipoma on arms or legs is typically only £100. This is based of a simple arm or leg Lipoma (up to 4cm).
Example: Price for the removal of 5 Lipomas (without labs, your choice)
Thus, if we remove 5 Lipomas the average cost per Lipoma drops to £250+£100+£100+£100+£100 =£650*. Divide it by 5 Lipomas and you pay £130 per Lipoma (without lab costs).
*If the Lipomas are sent to the laborary then the additional lab costs as outlined under the lab section apply
Specific Pricing Information